TEDxHilo 2013 Theme: Change
Date: April 3rd, 2013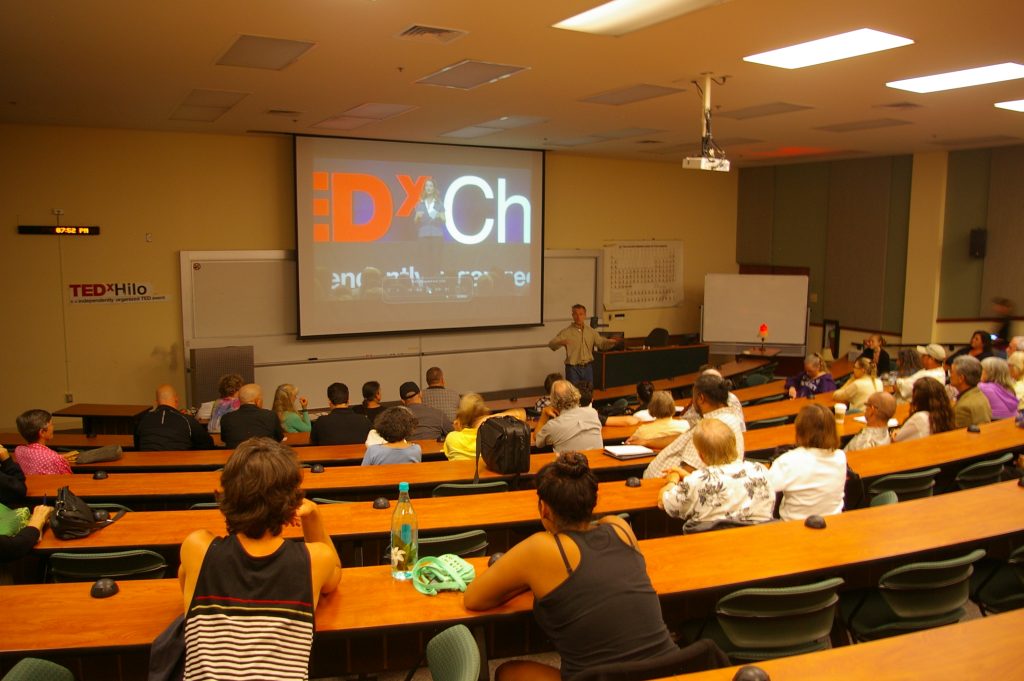 Mission
Bring together our island communities to create discussion and share "ideas worth spreading" around Hawaii Island and the rest of the planets.
About TEDx
In the spirit of ideas worth spreading, TED has created a program called TEDx. TEDx is a program of local, self-organized events that bring people together to share a TED-like experience. Our event is called TEDxHilo, where x = independently organized TED event.
The TED Conference provides general guidance for the TEDx program but individual TEDx events, including ours, are self-organized.
Your participation and support of TEDxHilo is greatly appreciated.
Get Involved in Planning by Becoming a Volunteer
TEDxHilo 2013 Theme: RE:Generation
Date: September 21st, 201