WOW! Mahalo for the Giant TEDxHilo perception shift! 
Thank you for literally, coming from every part of the island to participate. 
Try out a
Taste of TED
for those of you that may have missed the event. Our own event photos and videos will hit the interwebs soon.
Several of you have expressed interest in future events. Great! Because we have two dates licensed and scheduled (click links below for more detail):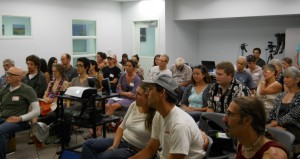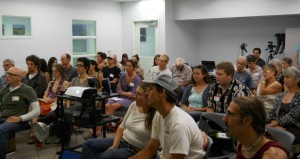 IMPORTANT!
The
February 29th TEDxHiloLIVE Event
will concluded in an organizational and informational meeting for future TEDx Events. Physical attendance is not required. We're paying for additional bandwidth to have online, interactive meeting services in place so you can participate using your own internet connection.
There's plenty interest in holding more TEDx events. I renewed the license for next TEDxHilo event, tentatively scheduled it for April 1st, 2013. Nothing is set in stone. Everything is open to organizer input. We are also expanding into more locations as several attendees have requested TEDx events around the island. We can all help support and have a role in these emerging events.
Special mahalos to the super-accommodating,
Caroline from Hawaii Energy
for hooking everyone up with LED lights, reusable bags and those awesome "Phantom-Power-Monitoring" surge protectors -how cool! Special mahalos to Cody Anderson at 
Bolo Graphics
in the mall for the TEDxHilo sign and sticker printing. Special mahalos to Nina Tanabe at the Hawaii Innovation Center at Hilo for facilitating TEDxHilo. Special thanks to Laura Kinoshita for ingenious marketing and organizational support.
Special mahalos to Bill Collins for jumping in and offering to take on stage host responsibilities. Also big mahalos to Zion and Molly for taking on the videography and much more. Special mahalos to Justin Avery for delivering some much needed additional video support and more. Also special thanks for a few folks you may not have met, Mati, Doughty Leigh and Rob Williams, who made so many things possible by running me into town around after losing a driveshaft on my truck just days before the event. These are the folks that setup/took down the rooms, loaned their space, equipment, vehicles, in-kind donations, their time and energy and more things that I could ever remember right now.
Mahalo a nui loa kakou
We were all rewarded with an awesome day and I'm sure they would each agree that it was a most rewarding and valuable event for Hawaii Island. I'm certain that I speak for everyone when I say, "we hope you will consider getting involved in future TEDxHilo events."
Special aloha a lokahi to the other attendees and event organizers who held TEDx events on the same day and everyday of the year.
Thank you again from the bottom of our collective hearts for working so hard to make TEDxHilo exemplary for everyone involved. We absolutely loved your contribution and share your manao.