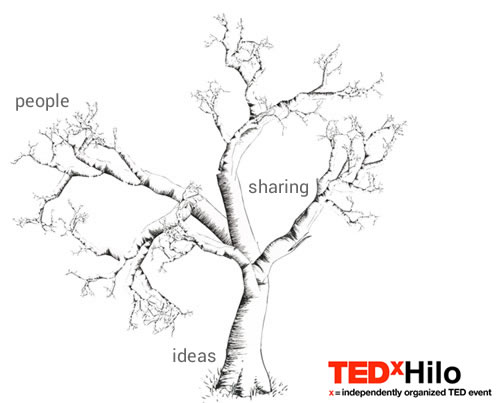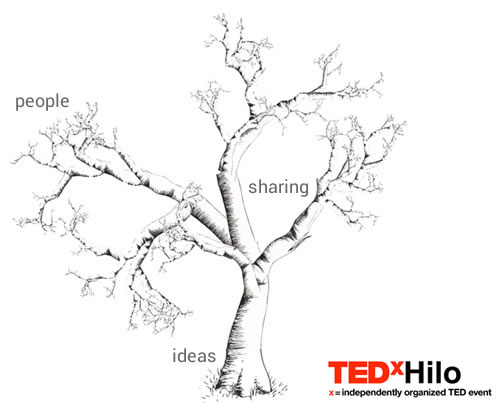 Island thinking and ideas are at the root of our cultures. Ideas shared through the coconut wireless reach out to everyone. We have an innnate understanding that people matter most in a culture of aloha.
People are sharing ideas everywhere on Hawaiʻi Island. From beaches and backyards to classrooms and farms, the best ideas in the world from every culture are imanating from Hawaiʻi Island. Our local TEDx events continue this growing trend and oral tradition.
In the spirit of TED events everywhere, we invite eeveryone to come share your "ideas worth spreading." Let us know, help us learn, understand and raise awareness in otheres so we may all articulate the challenges and solutions to make positive change happen in our tiny bit of paradise.
We invite you to share your ideas and TEDxHilo experiences. We encourage you to help spread these ideas through our Twitter feed, Facebook page and of course the coconut wireless to help move Hawaiʻi Island forward.